Protect your business from disaster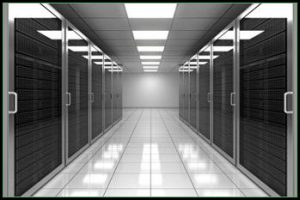 Guard your information with Cloud Backup
Your most valuable asset is the business data that resides on your computer and your server infrastructure. Each demands adequate protection. If you think of backups as insurance, you'll want a sound policy in place.
With today's reliance on data integrity, having up-to-date and easily restorable backups is essential to business continuity. Lose even a day's worth of data and it can be devastating to any business, costing hundreds or even thousands of dollars. Thankfully, secure off-site cloud-based backup is now available. It replaces the traditional approach of keeping your data on your own hard-drives or tape, meaning that in the event of a disaster, critical data can be restored quickly and with confidence at a the click of a button.


Key benefits include a cloud based, secure and versatile environment, supported by fast data restoration. This solid combination, along with its feature-rich capabilities, is rapidly gaining traction amongst both small and large businesses.
Key Features:
Scalable – suitable for small or large data quantities, does not use a central database, no back-end limitation
Efficient – Block Level Incremental Backup/Restore – Intelligent Data Motion: only the changed data is backed up or restored representing less than 1% of total data on average daily
Intelligent – Client side De-duplication
Lightweight – commits lowest footprint possible for bandwidth, storage & CPU
Secure – client side encryption at 128/256 bits AES or 448 bits Blowfish
Off-site – data is stored off-site and can be quickly restored incrementally
Local Vault – ability to restore from on site storage
Automated – schedules for ease of management
Customizable – fast, reliable restoration of the data you need, not what you don't
End-to-end – a complete backup solution, not just a backup product
Our Cloud Backup Client:
Runs a fully automated daily incremental backup of your important files and data. (After a quick and simple installation of the client software, you select the files and/or directories you want backed up, and can change this, as desired.)
Initially, a full backup will be made of the selected files and your data will be encrypted and compressed before being sent to our Cloud platform through an SSL (Secure Sockets Layer) connection for safe storage and monitoring.
After that, individual files changes at block level are backed up, maximizing efficiency and minimizing the amount of space you use.
Like to try it out? Request our Free Trial and kick the tires on this premier cloud backup solution.