Employees Sharing Information: Security Risk?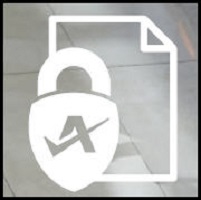 Business security isn't just for securing your physical space. Solutions like cameras, alarm systems, card access, surveillance, and remote video guarding are very effective for securing your physical business space, indoor and out. But, what about sharing information and all of your internal company workplace documents and projects?
Emailing those large files, and corresponding about internal projects and tasks, can put your company, and your employees, at confidentiality risks. Employees, just trying to collaborate, and do their jobs, can inadvertently expose your company's proprietary information. According to the Department of Homeland Security, you should never click on links, or open attachments, in emails.
So, how does a company who wants to have employees easily collaborate, and have quick and simple access remotely to projects, files, general correspondence, and sharing information solve this problem?
Actually, it's very simple…
Companies wanting to ensure their shared information is secure employ a strong File Sync and Sharing Tool (FSS). There are several out there, but our personal favorite is Autotask Workplace, and we've been using it for years. This "built for business" solution has configurable security and easy remote access to files for data management and business continuity. It helps our company be more productive and do business faster through secure access to any type of business content, from any location….and, yes, using any device.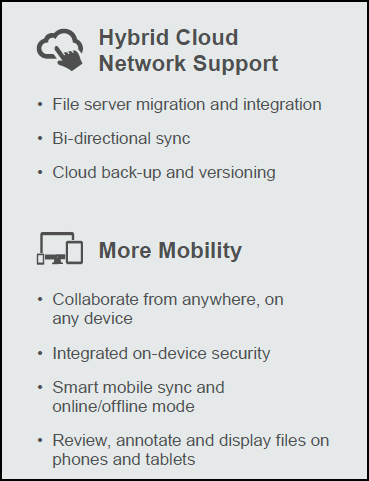 Employees need to access files easily and securely from wherever their work takes them. More than 150,000 businesses trust Autotask Workplace every day for their file sharing and collaboration needs. We know why. Having your files easily accessible, secure, and shareable, is what every business, big and small, needs.
With mobile use increasing and access to viral networks the new norm, the sheer amount of digital information employees want to access and share across multiple mobile devices is growing dramatically. Workers in all types of organizations, whether mobile or onsite, now expect complete flexibility in which device they choose to use and seamless access and transfer of documents between colleagues and partners, regardless of the device their external contacts may be using. If your organization is like ours, you need complete control of those devices and how your users are using them to protect your corporate data from security risks.
With the continued increase of BYOD (Bring Your Own Device) and remote and mobile workforces, users need to work and collaborate efficiently, and IT support needs to securely manage the flood of user devices and content. When your organization deploys new services, integration with existing systems is critical.
Autotask Workplace is a complete, secure file sharing and collaboration solution that enables your team members to safely access, manage, organize and share files from any device, anywhere. It enables productivity by allowing individuals or teams to work on any documents or digital content – from their device – in real time, without fear of security breaches. Autotask Workplace also gives employees built-in security controls that can be set up based on how they need to share information with team members.
To ensure you maximize productivity while keeping information secure and accessible, be certain your File Sync & Sharing Solution includes these important features:
Mobile Productivity
o Support for Multiple Devices
o Cross-device Collaboration and Editing
o Smart Sync Capabilities
o On and Offline Access
o Version Control
o Secure Sharing without Forced Registration
o Scan to PDF for Instant Field Image and Document Capture
o Automated Document QR Coding
Content Privacy & Security
o Encryption In-session, In-transit, On-device
o Policy-based Control of Content, Users & Devices
o Download / Copy Prevent; Auto PDF
o Built-in Remote Wipe Capabilities
o Two-factor Authentication
o Share Content with Links
o Inactivity Session Timers
o IP Address White Listing
Team Collaboration
o Systems Integration
o Real-time, Multi-platform Sync
o No File Size Limit
o Continuous Real-time Backup
o Cloud-enable Your File Server
It's so nice to not have to email large files. We can send secure links and keep feedback and conversations organized around content, not lost in emails. Whether we're at our desks or on the road, everyone is kept in sync across offices and networks, whether there's a connection or not. Easy sharing of information for all employees means access to company content is always at their fingertips and alerts notify work groups of changes
Here at Altec Systems, we use Autotask Workplace ourselves, to secure our own projects and correspondence. We are a security company who values the security of our own information, as well as our customers'.
We're very pleased with the fact that we can keep all of our files in sync across business and home offices. We're confident that all employees have access to company content right at their fingertips and alerts notify our teams of any changes. Constantly updated, accurate version history is always available, and the process is smart, safe and secure.
Autotask's Workplace is HIPAA compliant and incorporates 2 Factor Authentication with full audit trails for ensuring compliance.
We are proud to have partnered with Autotask to provide this complete FSS solution. We use it daily, and when you are ready to take the next step in information security, just let us know and we'll easily configure your company for this secure workplace remote access and collaboration tool.
Just contact us here, anytime, and we'll get you started on securing your workplace environment.